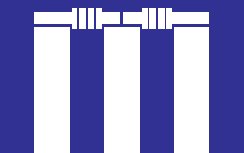 Anyone who has a love of cricket, combined with a love of local history and all things Wednesday is welcome on board in any capacity. If you're interested in playing, coaching, umpiring or scoring feel free to come along.
The reformation of the Wednesday Cricket Club represents an opportunity for enthusiasts to develop a club from the bottom up. Our name gives us a real advantage and can be marketed with relative ease. We'll be working hand in hand with Sheffield Children's Hospital Charity and in so doing build a strong cricketing tradition with a vibrant social section alongside plenty of scope for fundraising.
Last game
Beat Anston Ladies CC away by 118 runs 1st September
Next game
Welbeck CC away 8th September
Want to join or buy merchandise from The Wednesday CC then please visit our contact page by clicking here.