Merchandise
2012 shirts and badges 
Traditional cricket shirt £40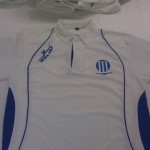 Only a few sizes from M to L remain in stock. Please note all shirts are true European rather than US sizes.
Purchasing a shirt comes with free postage (to mainland UK addresses) and free annual membership of The Wednesday CC.
Enamel pin badges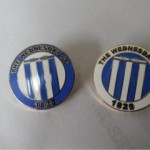 £3 each or £5 for the pair plus £1 for postage and packing.
Telephone: 0114 230 7044
Email: thewednesdaycc@yahoo.co.uk
Address: 231 Westminster Crescent
Lodge Moor
Sheffield
S10 4EW
Click on the buttons below to buy merchandise, donate or subscribe to The Wednesday CC
Please note that the links do not auto-populate Paypal so you will need to make payments to thewednesdaycc@yahoo.co.uk
Please also ensure that you use the personal rather than goods tab when sending funds so that we receive the full amount
Donate to The Wednesday CC